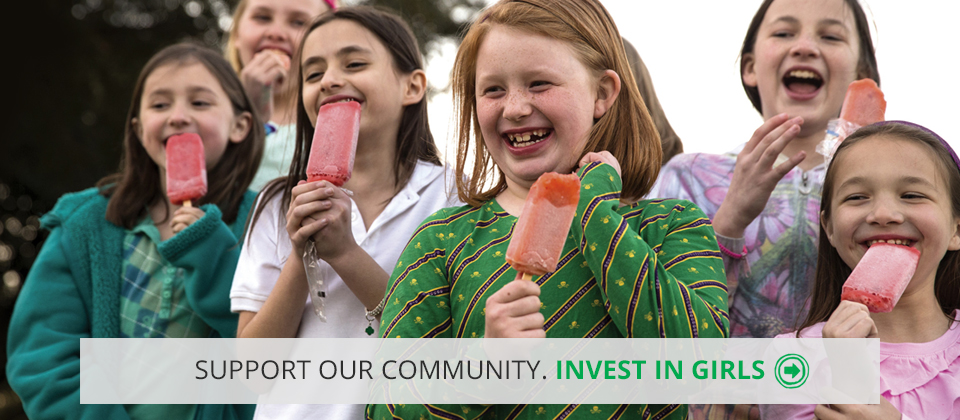 Alum Giving
Yesterday, Today and Tomorrow
For 100 years, Girl Scouting has helped build girls of courage, confidence, and character. They are a reflection of our community's many cultures, spiritual beliefs, backgrounds and economic situations. Our girls are acquiring the leadership values and life skills essential for success in the 21st century.
As an Alum, you understand how important Girl Scout leadership experiences are for today's girls. You can help by making a charitable gift to ensure that the tradition of Girl Scouting in Orange County continues to grow and serve more of our community's girls.
Thank you for your commitment to helping Orange County's Girl Scouts.

Your philanthropic support is vital. 100% of your contribution directly supports Girl Scout programs for girls and volunteers. Gifts from supporters like you are what make it possible to serve Orange County's Girl Scouts and the thousands of dedicated volunteers who lead, advise, and mentor them.
In this Year of the Girl, we hope to expand the reach of Girl Scouting. With your help, more girls will have the opportunity to partake in the programs that have made our Alum such strong and successful women.