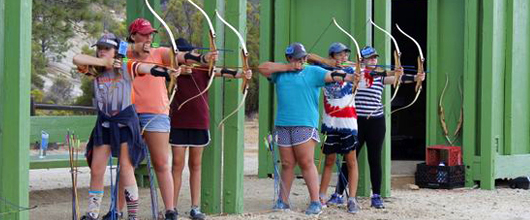 Weekends at a Glance
Monday, July 30, 2018: 6:00PM Following the Cranston Fire and the scheduled Camp Scherman clean-up, we anticipate being able to resume camp for our upcoming weekend and family camp sessions, beginning August 17-18, and will make a final decision that we communicate to our membership on August 7. For additional updates please check our camp updates page.
                                     **************************************
Get away with your girl to the mountains for a weekend of fun! No matter which weekend is chosen, all participants get to try their hand at traditional camp activities like archery, canoeing, and hiking, all led by trained staff. Weekend campers must be accompanied by troop leaders and/or parents for the entire weekend.
Looking for more information? Join us for an info night!